2016 Ram 2500 Review Denver Canon City Colorado Springs Littleton Fort Collins
If you are looking for a heavy-duty truck then the 2016 Ram2500 Review Canon City Colorado Springs Littleton Fort Collins will help you make the best choice for you. Its tremendous capabilities of hauling and towing and its improved interior can improve your riding experience on such trucks. Its high quality cabin, enormous torque with automatic transmissions and diesel engine, highly capable off-road and roomy rear seat allow you to enjoy a comfortable ride quietly. The 2016 Ram 2500 review provided in this write-up can help people living in Denver, Canyon City, Pueblo, Colorado, Fort Collins and Wyoming along with nearby areas to have closer look at this vehicle. 
Exteriors and interiors of the 2016 Ram 2500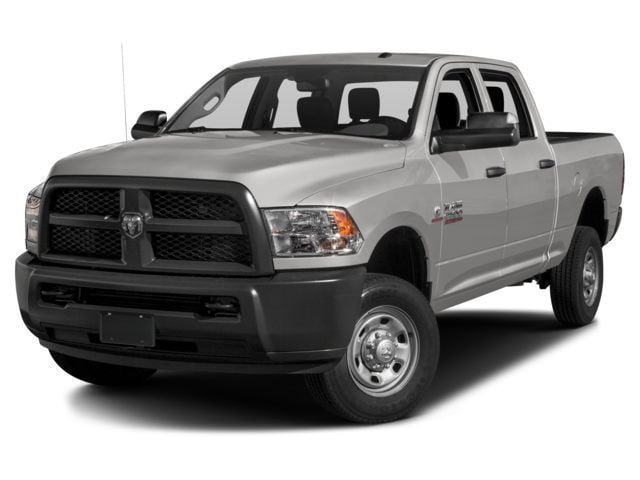 The Ram 2500 is a heavy-duty pickup which is available in three types of cab including regular cab with two doors, quad cab with four doors and mega cab, with four doors plus extra space behind the rear doors. The bed of regular cab is 8' only, while the quad and mega cabs can some with with 8' or 6' 4" bed. Similarly the mega cab looks like the quad cab with a larger bed but if you want bigger cabin then its bed size will be reduced to 6' 4". 
The 2016 Ram 2500 Review Canon City Colorado Springs Denver Littleton Fort Collins is available in seven models including tradesman, SLT, Big Horn/Lone Star, Outdoorsman, Laramie, Laramie Longhorn and Laramie Limited. The first two of these are available with all the three cab types whereas remaining can be made available in quad cab and mega cab only on your order. 
The basic model of Ram 2500 is Tradesman which comes with automatic headlights, 17-inch steel wheels, a locking tailgate, black grille/bumpers, six speaker stereo with USB port, a 40/20/40-split front bench seat, an auxiliary audio input and a tilt-only steering wheel. Standard flooring, vinyl upholstery and cloth bench seat, along with power windows, power heated mirrors and locks on tailgate are the other standard features of the regular cab models. 
The SLT model can come with 18-inch steel wheels, chrome exterior trim, power heated mirrors, an integrated trailer brake controller, a power sliding rear window, an overhead console, keyless entry, carpeted floors, cloth upholstery, Bluetooth for audio and phone connectivity, full power accessories, satellite radio and a 5-inch touchscreen interface are included as additional features.
Similarly, several other unique features have been included in the other models of Ram 2500 to improve their looks as well as performance. 
Affordability of the 2016 Ram 2500
The 2016 Ram 2500 is considered as the most affordable heavy-duty pickup truck in its class, as its price range starts from $32,975 to $58,480 depending upon their models and features. The price range of other pickup trucks from other brands is a bit higher than Ram 2500. The price of Ford F-250 Super Duty ranges between $33,580 and $58,435 whereas Chevrolet Silverado 2500HD is available from $34,150 to $58,130. Price range of GMC Sierra 2500HD is $34,730 to $58,985 and of Nissan Titan XD from $36,485 to $61,715.
Other features of the 2016 Ram 2500
The standard engine found in most of the 2016 Ram 2500 pickup trucks is V8 5.7-liter gasoline engine that offers 400 lb-ft torque with 383 hp backed up to a 6 speed automatic transmission. Another engine that runs on CNG, or compressed natural gas, provides power similar to the gasoline engine. 
The 2016 Ram 2500 Review Canon City Colorado Springs Denver Littleton Fort Collins, talks about the two types of engines that are used on Ram 2500 including V8, 6.4-liter gasoline engine and 6.7-liter turbocharged diesel fueled six cylinder engine. The gasoline engine produces 429 lb-ft torque with 410 hp supported by a 6 speed automatic transmission. Whereas the turbo-diesel engine generates 660 lb-ft torque and 350hp with a 6 speed manual transmission which can be increased to 800 lb-ft and 370 hp with the help of a 6 speed automatic transmission. 
Normally the Ram 2500 is available in rear wheel drive but some of the models of Tradesman and all the models of Power Wagon are sometimes available in four wheel drive only. Power Wagon and Tradesman can be transferred to the 4WD system by including an optional electronic system in the Tradesman and a standard system on the Power Wagon.
Other benefits of the 2016 Ram 2500
The 2016 Ram 2500 is comes with standard safety equipment like airbags on the front seats and side curtains, antilock disc brakes, tire pressure monitoring system and traction and stability control. Though rear-view camera is available in all the models of Ram 2500, power adjustable peddles are not available in Tradesman. According to various test results most of the versions of Ram 2500 running at 60 mph stop 135 to 140 feet away after applying brakes.

Some of the nice features in the interior of the Ram 2500 make it king of the full size heavy-duty pickup trucks. Soft touch materials, attractive stitching, metallic accent and plush seats increase its trims to a higher level than its rivals.