The Difference Between AWD and 4WD
Winter snow is weeks away, so it is time to have our AWD vs 4WD Colorado Wyoming sale! But what is the difference between AWD vs 4WD? Glad you asked! To help educate you in your buying decision here is the difference between AWD vs 4WD.
Which One Is Better?
You might be curious as to whether you should use an AWD or 4WD setup in your vehicle. You can incorporate either one for your needs, but the one system you should use should be chosen based on your planned driving interests.
An AWD vehicle is best when you need extra traction in tough road conditions and in inclement weather. AWD vehicles are ideal for suburban driving, although they may also work in urban environments where the roads can become worn.
A 4WD vehicle is better for off-road needs. People looking for trucks and other advanced vehicles will benefit from what a 4WD vehicle features. 4WD is also useful for people who need utility vehicles for work purposes, including for towing or for carrying vast payloads.
The General Concept
There's a distinct difference between AWD and 4WD vehicles. To start, let's look at an all-wheel drive vehicle. The feature focuses on providing full control over the road, especially on smooth surfaces and in suburban environments.
An AWD vehicle uses a drivetrain with a front, rear, and central differential. The system provides power to all four wheels. The Hyundai Santa Fe, Acura MDX, Kia Sportage, and the Kia Sorento are among the top AWD vehicles on the market.
Four-wheel drive or 4WD is something you will find on trucks and off-roading vehicles like the Jeep Cherokee and RAM. The drivetrain uses two differentials. It features a transfer case that moves power to all four wheels on the vehicle.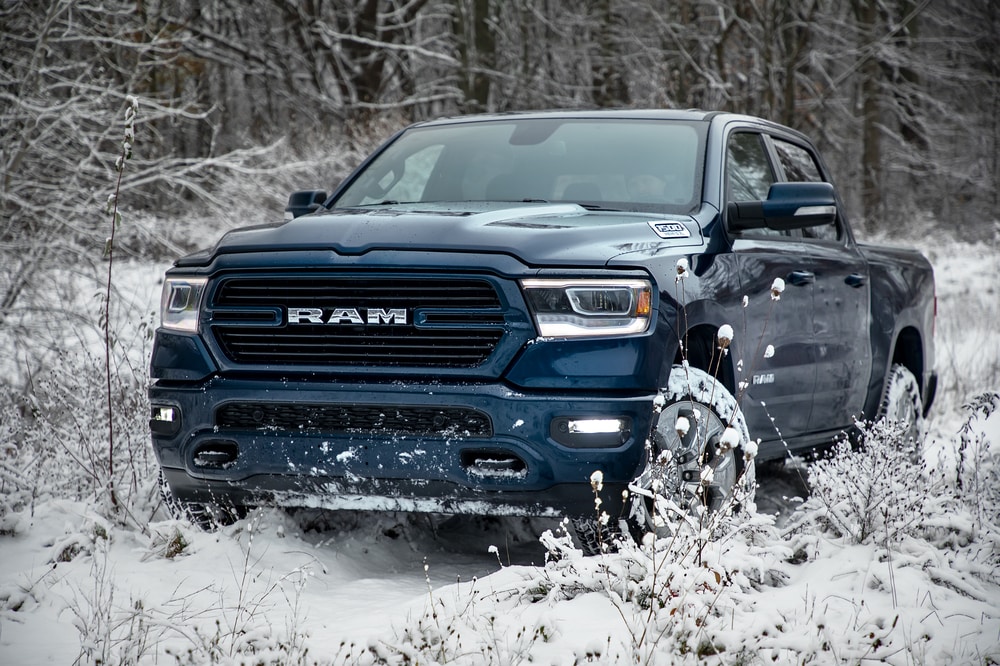 The differential on a vehicle is a device that splits the engine torque. The differential splits it in two directions, allowing each to run at a different speed. The feature allows a pair of wheels to move while allowing them to rotate at different speeds. The design allows the wheels to move well and to stay even.
The functionality of AWD and 4WD systems allows you to keep your vehicle easy to control on many roads. You can use either to manage many conditions, but a 4WD system is better for off-road conditions. You can use AWD for many regular driving needs, especially when you need extra help in accelerating your vehicle.
Understanding AWD
Let's look at what makes all-wheel drive vehicles distinct. An AWD vehicle like the Kia Sportage provides power to the front and rear wheels at all times. The wheels get their torque from varying differentials, thus allowing the vehicle to maintain its traction.
An AWD vehicle may feature a full-time AWD setup. AWD entails the front and rear axles being driven at the same time. The feature allows the vehicle to handle well and to get more power over the road. It also does well in slippery conditions, as the added traction provides more control over the vehicle in tough spots.
You may also find a part-time AWD setup in your vehicle. Torque goes to two wheels, either the front or rear. The positioning will vary based on the make and model of the vehicle. The AWD setup will engage the other wheels when additional traction is necessary. Electronic sensors may work here to identify when the AWD setup needs to start. The computer inside the vehicle can identify how much power must go between wheels.
Some vehicles let you adjust the intensity of the AWD. You may have an option to adjust the AWD feature to turn it on or off as necessary. What Vehicles Use AWD?
AWD is available on various vehicles, particularly sedans and SUVs. Among the more prominent AWD vehicles available include the Acura MDX, Acura ADX, Acura TLX, Acura RLX, Kia Sportage, Dodge Durango, Hyundai Santa Fe, Dodge Challenger and Dodge Charger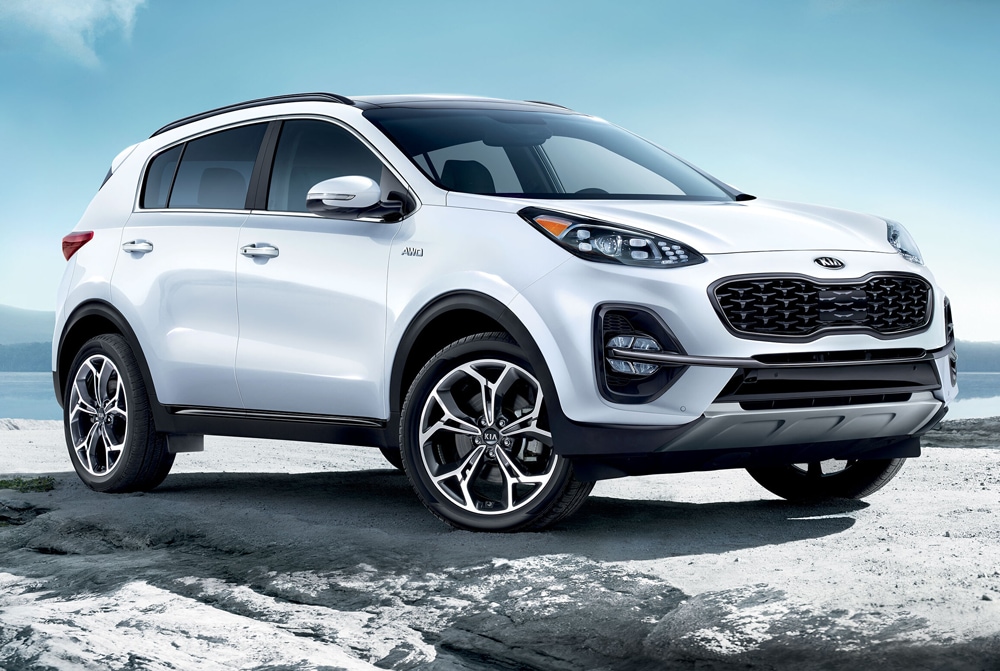 The best part of the AWD setup is that it allows a vehicle to maintain its control in many environments. It is easier to control in the rain, snow, and other unfavorable conditions.
Consider the Tires
There is one point about an AWD vehicle that can influence its performance, and that entails the tires you use. AWD tires will need tires that are suitable for different conditions. These include winter tires that are more suitable for cold conditions and icy roads. Summer tires are best for most situations, but they do well in rain. While AWD gives you more control, it is more efficient if you have tires suitable for the weather.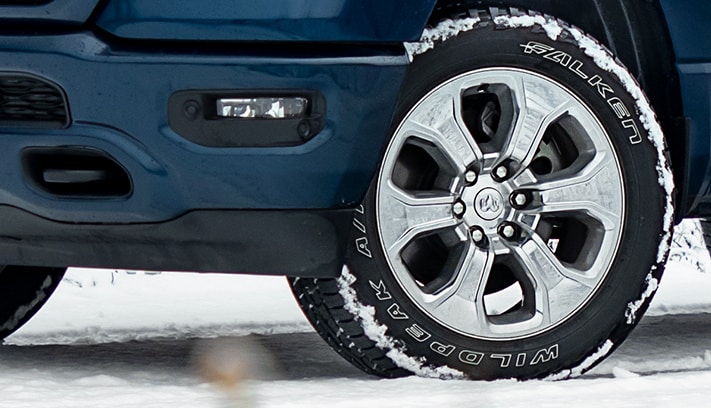 AWD vs. 4WD - Understanding the Two
The terms all-wheel drive and four-wheel drive, or AWD and 4WD, sound similar. A vehicle has four wheels, so it makes sense that these two topics would be the same. But there's a real difference between the two.
These two features focus on providing extra control over your vehicle. But they work differently, as they utilize different controls to focus on how well you can perform and manage your driving needs.
You can use AWD or 4WD in many vehicles, but the vehicle types you can find for them will vary. You also have to note how well you can handle your vehicle in the right conditions. AWD and 4WD do well in protecting drivers, but that doesn't mean they will replace everything necessary for when you need to keep on the road while staying safe in the effort.
A Look at 4WD
A four-wheel drive vehicle is a more traditional choice to note when finding a vehicle. A four-wheel drive vehicle entails a drivetrain that moves energy to all four wheels. Torque moves between the wheels to make them more functional at the right time.
There may be a switch or lever inside the vehicle that adjusts the quality of the 4WD setup. A low setting provides better traction, while a high setting is for slippery conditions or situations where there are added things on the road.
A 4WD vehicle may come with full and part-time setups. A full-time 4WD vehicle has all four of its wheels receiving power at all times. A part-time one works on two wheels and can move to the other two as necessary. The rear wheels typically receive the 4WD help the most, but you may find a lever or other feature that lets you trigger the 4WD setup.
The 4WD setup will lock the front and rear driveshafts together. The two will rotate at the same speed while also keeping the same amount of torque all around. The feature does better for off-road situations, but it will not do as well as what you'd get from pavement driving.
What Vehicles Use 4WD?
You're more likely to find trucks and SUVs when searching for 4WD vehicles. The 4WD setup is designed for vehicles that do better in handling off-road conditions. Among the more popular 4WD vehicles on the market include the Ford F150, Ram 1500, Jeep Cherokee, Jeep Wrangler, GMC Yukon and the GMC Sierra 1500.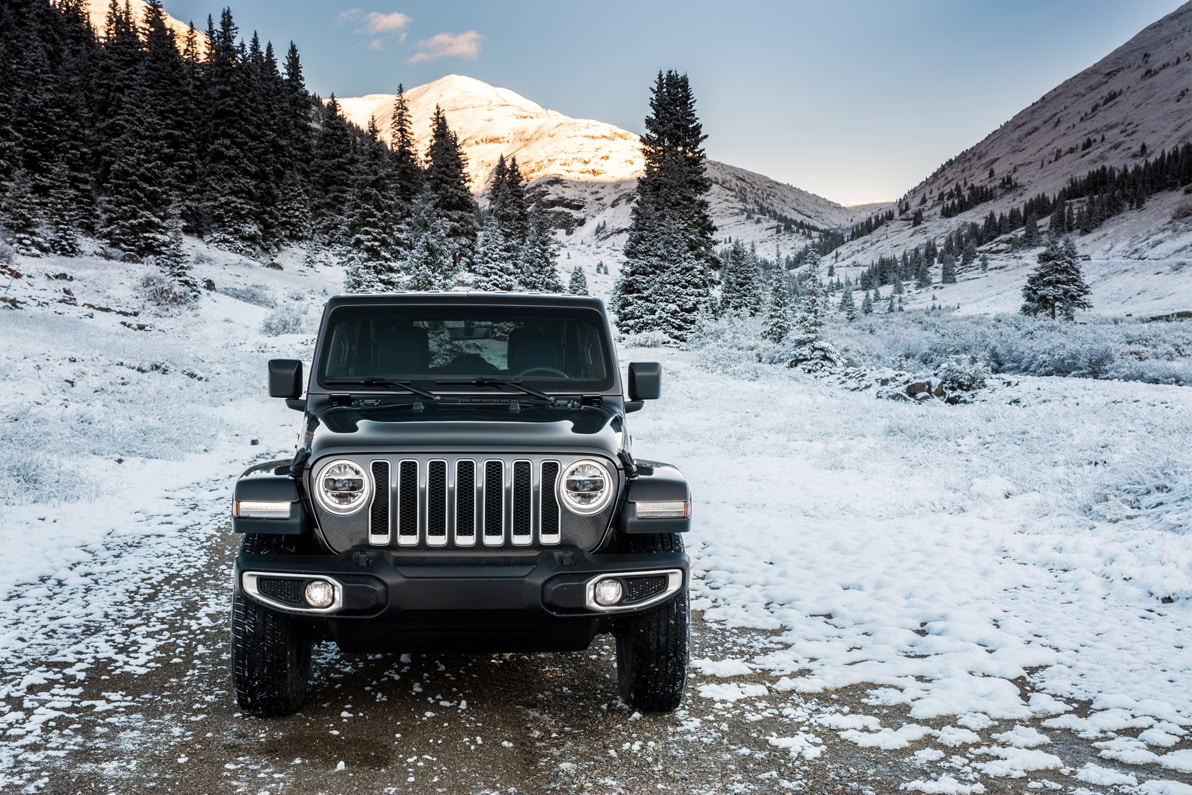 Useful For Work
One of the top parts of 4WD vehicles is that they work well for work-related purposes. People who need trucks or vans for work needs look for 4WD needs, as it allows these vehicles to stay functional and mobile in more cases.
A vehicle that requires lots of towing power or a strong payload capacity will benefit from a 4WD layout. The truck or van can use the 4WD to allow the front or rear wheels to move forward and use extra power, allowing for added control over whatever the vehicle will manage.
What Makes AWD or 4WD Great?
An AWD or 4WD vehicle would be useful when you need help keeping your vehicle functional. You can use AWD or 4WD to keep your vehicle operational in rough conditions, plus your vehicle won't be as likely to get stuck in a tough road condition.
The vehicle with such a drive system can also respond to many conditions without worry. The wheels can react well and will produce better results when you make it work.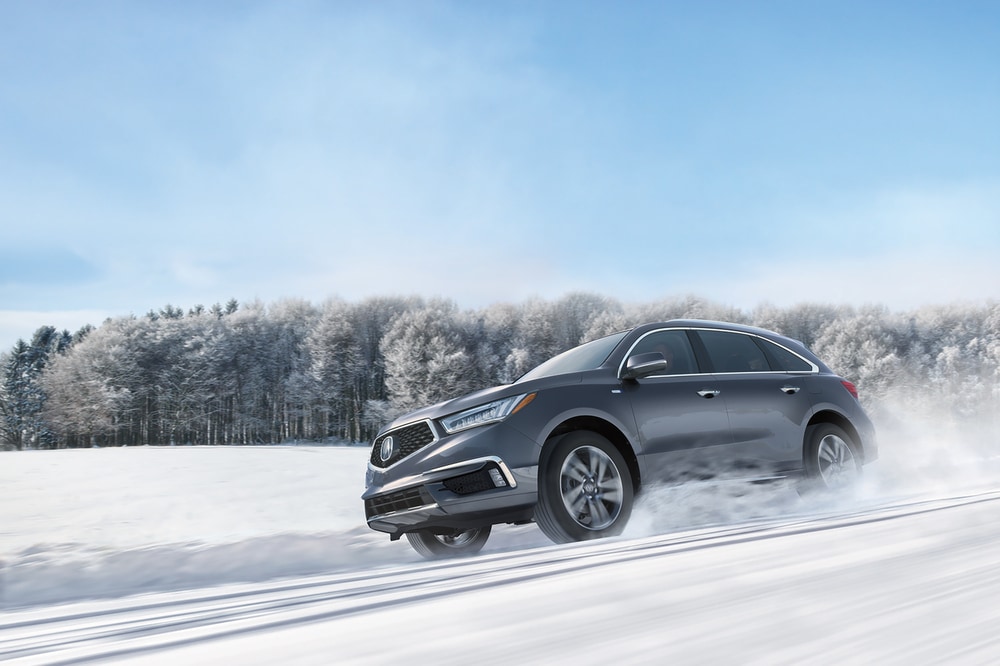 A vehicle with AWD or 4WD also does better accelerating than a two-wheel drive one. The traction distributes well between tires, making it easier for the vehicle to move forward. The feature is useful in road conditions where you need extra speed, or you need to start up as soon as possible.
Your vehicle's resale value will also increase when you have AWD or 4WD. The value rises because your vehicle is more functional and can handle more conditions.
What Issues Come With 4WD and AWD?
As appealing as AWD and 4WD can be, it is not always going to be as useful as you might wish. Your vehicle's fuel economy will drop by about five to ten percent on average. The parts necessary for this feature weigh more on average, making it harder for you to make it work.
You can also expect to spend a little extra on a 4WD or AWD feature. You could spend a few thousand dollars extra on your vehicle for this feature.
Review Your Tires
You'll have to note the tires you are using when getting your vehicle ready. Your tires must be capable of handling the added control and acceleration your drive system will produce. Tires that do not handle these conditions as well might be dangerous, or they will not be as efficient as you might wish.
The AWD or 4WD layout in your vehicle isn't going to cause your tires to prematurely wear. But it will do better if you have tires that can handle the effort well.
How Can You Tell What You Have?
There's a chance the vehicle you have right now has an AWD or 4WD setup, but you might not know what is working. You can check your vehicle manual for details on what you're getting from your setup. The manual may say something about not activating a drive system on dry pavement. You likely have a 4WD vehicle if this is the case. Any vehicle that doesn't have a warning suggesting this is likely an AWD model.
The last point to see is to note how well the 4WD or AWD system works with your brakes. Your brakes will always work on all four of your wheels. The brakes will slow the vehicle, regardless of the drive setup involved. Regardless of how many wheels will accelerate the vehicle, you have to note how well your brakes function. You should also avoid assuming that your drive will keep the wheels from slipping, as that might be risky if you are not cautious in your work.
Can You Use Both?
It is possible for some vehicles to use both AWD and 4WD? Some high-end vehicles can work with both of these at once. Some vehicles in the Mercedes-Benz G-Series can handle both of these features. Full-size pickup trucks also offer the ability to switch between AWD and 4WD setups as an option.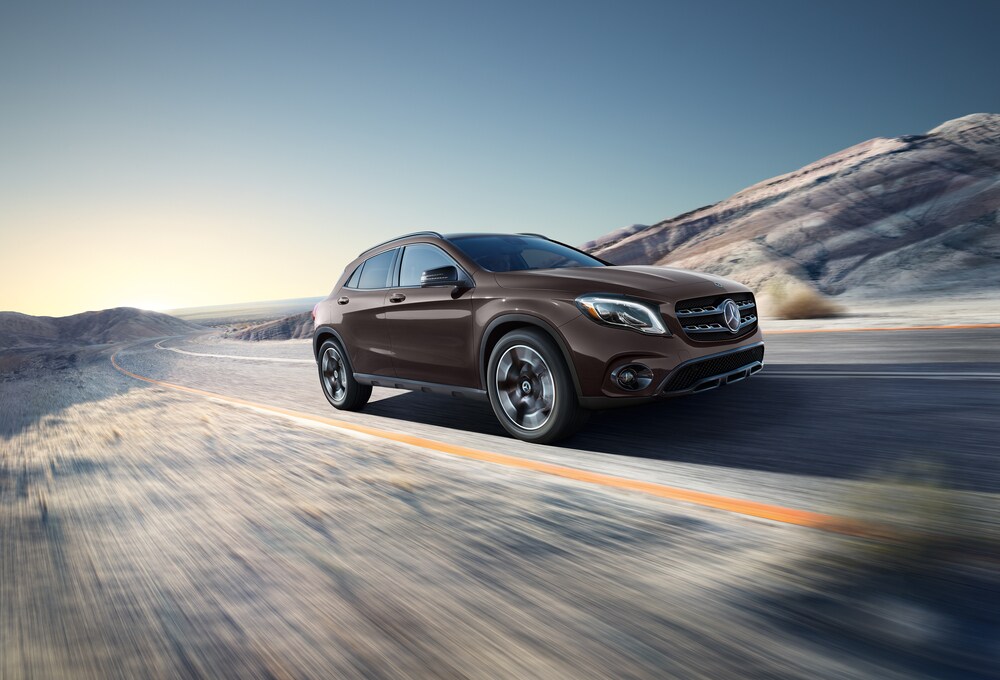 A vehicle may include an AWD setup as a default, but it may also have a control feature that lets you lock the center differential. The design will cause the vehicle to become a 4WD model after you adjust the setup.
A Final Note
Your ability to keep control over your vehicle is critical, especially when you drive in frequently rough conditions. A quality vehicle has to be safe for use and capable of getting you out well without risking your performance. You'll need a great vehicle that can work well, so you need to note something that fits.
AWD and 4WD are both features that are unique in many forms, but it helps to note what works. You can use either of these to get more control over your vehicle in tough conditions, but it helps to see what you might find. Knowing what works for your driving needs will be essential for helping you find something of value.
*The advertised price of vehicle(s) does not include sales taxes, vehicle registration fees, finance charges and, if applicable, cost of emissions test, and/or transportation cost incurred after sale to deliver the vehicle to the purchaser at the purchaser's request.
*You may not qualify for the offers, incentives, discounts, and/or financing. Offers, incentives, discounts, and/or financing are subject to expiration and other restrictions. See dealer for qualifications and complete details.
* Images and options shown are examples only, and may not reflect exact vehicle color, trim, options, and/or other specifications.
* In transit means that vehicles have been built but have not yet arrived at your dealer. Images shown may not necessarily represent identical vehicles in transit to your dealership. See your dealer for complete details.
*USED VEHICLES MAY BE SUBJECT TO UNREPAIRED MANUFACTURER RECALLS. PLEASE CONTACT THE MANUFACTURER OR A DEALER FOR THAT LINE MAKE FOR RECALL ASSISTANCE/QUESTIONS OR CHECK THE NATIONAL HIGHWAY TRAFFIC SAFETY ADMINISTRATION WEBSITE FOR CURRENT RECALL INFORMATION BEFORE PURCHASING. For Recall Lookup please review this link -
https://www.nhtsa.gov/recalls
.