2016 Dodge Challenger Review Littleton Denver Fort Collins Canon City Colorado Springs
One cannot find the touring comfort offered by the 2016 model of the big Dodge Challenger in any other car with similar muscles. Its availability in a number of models makes it easy for the users to choose a suitable one for them according to their needs. Dodge has introduced the 2016 Dodge Challenger to compete the cars of rival companies including Mustang from Ford and Camaro from Chevrolet. It has defeated its rivals in size with its bigger structure and its retro styling through its American design with a modern approach. The 2016 Dodge Challenger review Littleton, Denver, Fort Collins, Canon City. Colorado Springs and Cheyenne is provided here to help people from all of Colorado and Wyoming to know more about this car before buying it and you will want to.
2016 Dodge Challenger Exteriors and interiors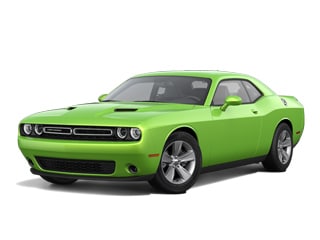 The style of the exterior of the 2016 Dodge Challenger has been adopted from its classic model of 1971 but the projector headlamps with LED halos and slim split grille in the front provide it a modern look. Its LED taillights with piano black glossy surround and bulged out ends as well as the pronounced and fully functional hood also improve its external looks from its previous models. It has been introduced in ten models with different styles including SXT, SXT Plus, R/T, R/T Plus, R/T Shaker, R/T Plus Shaker, R/T Scat Pack, 392 Hemi Scat Pack Shaker, SRT 392, and SRT Hellcat, but all of these models have been separated from each other by adopting separate trims for each model. No two Challengers can look identical even after their customization due to the availability of 12 different wheel options and 14 interior options along with a wide range of paint options including B5 blue, sublime green, plum crazy as well as a number of retro shades. 
The interior of the 2016 Challenger has been given a modern look with an updated instrument cluster, dash with soft touch surface, 8.4 inch multi-functional central touch-screen from Uconnect and 7.0 inch fully customizable display screen. Its small but well contoured steering wheel creates a pleasant connectivity between the driver and the car. The good quality materials used in its internal surfaces, user-friendly touch screen interface and intuitively laid out and quickly responsive virtual buttons are some of the other features in its interior that provide this car a modern look. Big buttons and knobs used to control its climate system and infotainment system are also appreciable features of this car.
2016 Dodge Challenger Affordability
Though the basic model of Dodge Challenger is a bit higher in price than its rivals, its advanced versions with lots of added features are much affordable than others. The price of the 2016 Challenger ranges between $28,090 and $39,090, depending upon their models and features whereas the price of  the Chevrolet Camaro starts from $26,695 to $49,295 and that of Ford Mustang from $25,045 to $42,795.
2016 Dodge Challenger Other features 
The base model SXT Challenger is powered by 3.6-liter V-6 engine that provides 305 horsepower. In its other models the 5.7-liter Hemi V-8 engines are used to pump out 410 lb-ft of torque and 375 horsepower, however in some other models they have used a 6.4-liter Hemi V-8 Dodge engine with 475 lb-ft of torque and 485 hp. The top models of the cars in this line up are provided with the V-8 supercharged 6.2-liter engines to produce 650 lb-ft of torque and 707 hp to make them the most powerful muscle cars. All four types of engines are backed up to an 8-speed automatic transmission and come with paddle shifters and Sport mode. And V-8 model engines are provided with a 6-speed manual gearbox. It is a rear wheel drive vehicle with independent suspension on its rear like its rivals. It is considered as the safest car in its class as it received 5/5 stars for the protection from side in crash tests conducted by the government and four stars out of five for the protection from the front crashes. 
2016 Dodge Challenger Other benefits
The 2016 Dodge Challenger offers a number of other features that provide the benefit of a full size sedan, like 16.2 cu ft of trunk space and a 60/40 split foldable back seat. Moreover, the quality of ride it provides is another feature which makes it the most comfortable car in its class. One feels like sitting in the comfort of his sofa even while driving it all day long. Floaty default tuning of its suspension also improve the comfort level of this car. The high performance of this version offers a confident, crisp, and responsive drive on any type of road which makes it the most dynamic muscle coupe in its class.