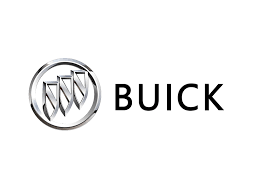 New Buick Reviews & Details Denver Thornton
Buick has been around for more than 110 years.  Captivating generations of automobile lovers with their unique brand of style, comfort and driving enjoyment.  Buick has long maintained a brand of trust, loyalty, reliability and long lasting vehicles. 
Buick has been an innovator in the auto market since day one.  Creating the overhead valve engine, then known as the valve-in-head engine, Buick has been at the forefront of innovation and engineering.  Even the 3.8L V6, "3800" engine has been around since 1962 and for good reason.  For many years it has been described as having "World Class smoothness and performance".  Which after more than 50 years on the market, they obviously have something right. 
In 1903, Buick was just one of many tiny manufacturers of cars.  In the race to produce affordable cars for the general public, competition was fierce.  Many didn't think Buick would survive.  Now, over 100 years later Buick is still at the forefront of the automotive world.  With innovative designs, technologies and incredible comfort, Buick continues its tradition of building fantastic, reliable cars for everyone. 
However, in stepped Billy Durant, the son of the Michigan Governor and a huge proponent of the success of Flynt. He was an expert and raising money, selling products and planning big organizations.  Once he teamed up with Buick, their success was a guarantee.  Durant went to the 1905 New York Auto Show and sold 1,000 orders before they had even made 40.  
Buick has come a long way in the past century and they only continue to get better and better every year.  Take a look at some of the newest models to come from Buick and then come in for a test drive.  You won't be disappointed with their style, comfort, performance and great features that truly make driving a Buick a joy to behold.