2016 Jeep Wrangler Unlimited Fort Collins and Canon City
The 2016 version of Jeep Wrangler is a unique and authentic vehicle, the comfort of which can be enhanced if you want the options and don't intend on going off road much and want to worry about ruining the nicer interior with mud and muck. Its wonderfully exposed hinges on the fold-down windshield and the removable doors make it a really intentionally, off road and summertime vehicle. The Unlimited edition of the Wrangler brings the feeling of military Generals as its design has not been updated much, even after so many years. The 2016 Jeep Wrangler Unlimited review provided in this write-up will provide brief information about this uniquely styled vehicle for the people from various places, including Wyoming, Fort Collins, Canyon City, Denver, Colorado and Pueblo etc. 
2016 Jeep Wrangler Unlimited Exterior and interiors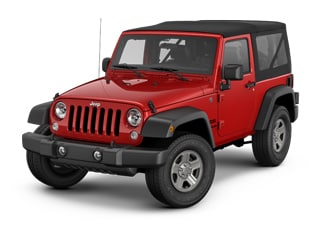 While observing the exteriors of this vehicle you will come across its solid rear an front axles and tough body on frame chassis that make Wrangler one of the best off-road SUVs available on the market, on the basis of a number of factors including extreme capability, protective skid plates to make its underbody strong, lots of ground clearance and terrific power to scramble up boulders and rocky terrain. Certain modern technologies have also been included in its latest edition including an electronic bar to disconnect the power from a wheel in emergency conditions while driving off-road without affecting its on-road stability. 
The 2016 Jeep Wrangler Unlimited is the refined version of its predecessors. It has a number of dramatic changes from its previous versions like a modern, upright and curvy instrument panel made of soft touch materials instead of low quality plastics, in some of its important areas. Moreover it can be washed easily after a tough ride.
It is available in two body styles including four door Wranglers Unlimited as well as with two doors. You can also choose from switchable hard and soft tops while buying it so that you can use them according to the season. Another feature that makes this SUV a completely convertible SUV is that you can open its cabin completely if the noise of the wind and road is what you desire. It can also be converted into semi open SUV with hard top by partially removing its roof panels. Even though Jeep has widely improved the design in the last few years, its soft top requires several hands to operate its complex operations.
2016 Jeep Wrangler Unlimited Affordability
The price range of 2016 Jeep Wrangler Unlimited varies between $24,890 and $37,990 depending upon its different models but still it is more affordable than other vehicles in its class. Jeep Wrangler is available in two models, two door model and four door models. It has further been divided into several models, the fancy Sahara model, Willyz Wheeler, rugged Rubicon model Hard Rock and the Wrangler Sport model Freedom. The prices differ from which you can choose according to your liking and their individual features. Moreover the mileage of its various versions also make it more affordable than other vehicles in this price range. Its two-door model offers 17 mpg in the city and 21 mpg on highways with 3.6-liter V-6 engine and automatic or manual transmission. The mileage of its step-up versions may drop a bit to 16 mpg in city and 20-21 mpg on highway with manual and automatic transmission. 
2016 Jeep Wrangler Unlimited Other features
Other surprising features of 2016 Jeep Wrangler Unlimited include good speed at comparatively low rpm along with skid plates, high ground clearance and rugged chassis with solid rear and front axles. This amazing vehicle can scramble over the boulders easily while driving off-road. Its sway bar disconnects its wheel articulation to provide it stability to control it even in the extreme off-road driving conditions. 
Moreover Chrysler Pentastar provides a fancy and smooth V-6 3.6 liter engine with 5 speed automatic transmission or 6 speed manual transmissions designed by Mercedes-Benz, has been used in the Wrangler to improve its performance. This engine offers 260 lb-ft of torque and 285 horsepower to allow this vehicle with two doors to run from 0 to 60 mph in less than 8 seconds and a bit more than 8 seconds with four doors model. 
Additions and alterations in its cabin, along with inclusion of Alpine speakers and an air conditioning unit has affected the feel of being a military General to some extent. The four door and two door versions are available with soft and hard tops to choose from. Soft tops can be managed easily whereas hard tops contain panels on the roof which can be removed according to your requirements in various seasons.
2016 Jeep Wrangler Unlimited Other benefits
Other options included in the 2016 Jeep Wrangler Unlimited are auto climate control, easy navigation, Bluetooth, Alpine speakers, MyGIG music storage, satellite radio and heated seats to make its ride more comfortable and enjoyable.
Check out the largest inventory and Dealin Doug Deals on the 2016 Jeep Wrangler Unlimited!