2016 Jeep Grand Cherokee Review Fort Collins and Canon City
The first look at the 2016 Jeep Grand Cherokee offers a combination of a capable off-road vehicle, a fuel efficient highway hauler running and a true luxury vehicle, all in a single vehicle. It is a versatile family crossover vehicle that is always ready to tow a trailer, go off-road, as well as do anything any time, which other vehicles in its class may not be capable of handling. The 2016 Jeep Grand Cherokee review provided in this write-up will help people living in Fort Collins, Wyoming, Denver, Canyon City, Pueblo and all over Colorado to have its closer look. 
2016 Jeep Grand Cherokee Exteriors and interiors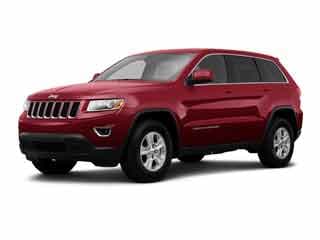 The exterior of 2016 Jeep Grand Cherokee is quiet attractive to many people. The addition of some improved detailing and LED taillights, which were not available in its original version and other similar vehicles, have made it a more distinctive vehicle in its class. 
The interior of this grand Cherokee is furnished richly with luxurious materials with marvelous texture to improve the design, layout and feel, even in the Laredo, its basic model. The best execution and design of its interior make it better than other luxury vehicles in its class.
The two row model of Grand Cherokee is especially designed with good leg space to allow five passengers to sit in it comfortably. Interesting trims and multiple colors are some of the optional features in its interior which improve its level of luxury.
2016 Jeep Grand Cherokee Affordability
Though the rank of Jeep Grand Cherokee among mid-size two-row SUVs and crossovers is number one, due to its slightly higher prices, it may not be affordable for everyone. The price range of this vehicle starts from $30,990 to $53,790 which may be higher than various other two-row SUVs except Volkswagen Touareg with $43,615 to $64,155 price range. But still Grand Cherokee is affordable for many people due to its marvelous fuel efficiency. Though many major changes have not been done in the latest model, its improved EPA rating has made it popular among people looking for a family car. Lower-rolling-resistance tires, revised variable valve timing, auto stop-start and lighter suspension components made of aluminum are some of the latest revisions made in this vehicle.
2016 Jeep Grand Cherokee Other features
The standard models of the 2016 Grand Cherokee are powered by one of three types of engines. In its base model, a V-6 3.6-liter engine is used to produce 295 horsepower along with the stop-start system to save fuel. In its next upgraded model, a Hemi V-8 5.7-liter engine blesses the engine compartment and produces 360 hp whereas in its torque rich and most efficient model running on diesel they used V-6 3.0-liter turbodiesel engine with 420 lb-ft torque to achieve 30 mpg on highway. All of these engines are supported with 8-speed automatic transmissions. An air suspension is also provided in some of its models to improve their mileage. 
The features of Grand Cherokee SRT, a performance oriented model, including the 6.4-liter, V8 Hemi engine to provide 475 hp to attain 0-60 mph within 5 seconds. 70% of its torque can be shifted to its rear track mode by a launching control, to make it one of the best SUVs in its class.
Several off-road talents have been added to the Grand Cherokee during last few years. It can climb over logs and boulders easily due to some of the latest additions made in its previous models. A  new automatic system has been introduced in its Ecodiesel model to lower its crawl ratio. Its Selec-Terrain management system and three 4WD models cater automatic powertrain settings for all types of terrains including mud, sand, rock, snow and auto.
2016 Jeep Grand Cherokee Other benefits
The 2016 Jeep Grand Cherokee offers a number of features to make you feel safe while driving it. It has a set of off-road safety tools including control to climb on hills which can be used while climbing on hills to maintain the throttle of its engine steadily. 
There are certain other lovable features in this grand Cherokee which improve your driving experience. These features may include Uconnect infotainment systems with simple and clean interface, natural language based navigation through voice commands and data connection to provide cloud-based services. Other optional features you can include in it are an 825 watt surround-sound system including 12 channel amplifier, 3 subwoofers and 19 speakers along with Wi-Fi connectivity and an option of a Blu-ray entertainment system to connect your iPad.
Check out the largest inventory and Dealin Doug Deals on the 2016 Jeep Grand Cherokee!