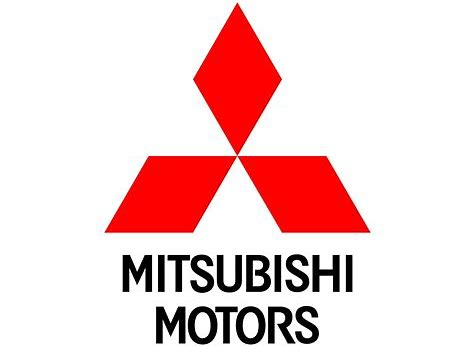 New Mitsubishi Reviews
Mitsubishi 100 Years of leading the way to the Greenest Vehicles on Earth!

Mitsubishi Motors celebrated its 100-year anniversary in 2017. In 1917 introduced the first mass produced car in Japanese history called the Mitsubishi Model-A. 
1970 Mitsubishi was the first automaker to mass market electric vehicles.

1971 Mitsubishi sold its first car in America, renamed the Dodge Colt. The Colt F2000 won Mitsubishi's sixth Grand Prix Title.

1976 Mitsubishi released its Silent Shaft engine technology and licensed the patents to Porsche, Saab and Fiat.

1980 Mitsubishi released the first energy efficient Turbo Diesel engine with Silent Shaft Technology.
1982 Mitsubishi Motors released the Mitsubishi franchise in America with the Tredia, Cordia and Starion models.
1989 Mitsubishi was awarded Motor Trend Magazine's Import Car of the Year with the Galant VR-4.
1990 Mitsubishi released the world's first electronic controlled Traction Control System which became a legally required safety feature in the United States and other countries. Motor Trend Magazine awarded the 3000GT VR-4 its Import Car of the Year. The Eclipse also was released in America with a turbo 4G63 engine and AWD technology which earned Car and Driver's 10 best list from 1989 to 1992.
1992 Mitsubishi new

MIVEC

engine earned INVEC System Adaptive Shift Control Technology of the Year! 
1996 Mitsubishi launched the world's first Gasoline Direct Injection engine. 
2003 Mitsubishi brings the Lancer Evolution to America and won Automobile of the Year by Automobile magazine.
2005 The Eclipse 4th gen earned Industry Design Excellence Award. Outlander PZEV V6 the world's first Green Technology compact SUV.
2008 Mitsubishi made a pledge called Drive@Earth to produce vehicles that sustain the global environment.
2012 The i-MiEV ranked #1 EPA's for fuel economy and the Greenest Vehicle of 2012 by American Council for an Energy Efficient Economy.
2013 Mitsubishi Motors releases the Outlander PHEV, the world's first Plug in Hybrid SUV, winning the RJC Technology of the Year Award
2014 The MiEV Evolution III wins first and second place in Pikes Peak International Hill Climb's EV prototype division.
Check out the New Mitsubishi reviews below.