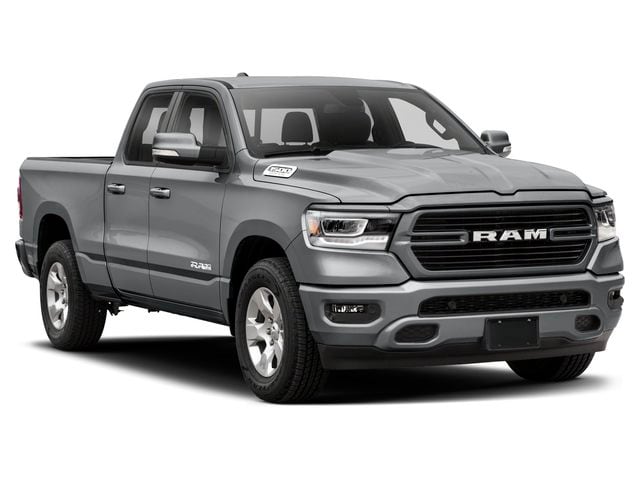 Check Out The New Ram Inventory
The Ram truck line has been growing in popularity since Dodge spun off that brand in 2010. Ram sells close to 600,000 vehicles a year throughout North America. It is one of the top lines that Fiat Chrysler holds today.
Much of what makes Ram so popular is the reliability of the brand's vehicles. Ram makes some of the most powerful and functional trucks on today's market. Ram also makes high-grade commercial vehicles for many uses, including for transporting passengers or for carrying large amounts of cargo around.
What can people expect to find from the Ram line? Let's look at what's around. These include both the traditional HD pickups and the popular ProMaster commercial vans. These are all ideal for people throughout Colorado and Wyoming to utilize for their work or travel needs.
HD 1500
The HD 1500 is one of Ram's most prominent models. This fifth-generation Ram truck is a half-ton pickup featuring an aluminum frame and structure. The aluminum body reduces the weight without limiting its strength.
The RAM HD 1500 features a split-open tailgate and multiple engine options. The 3.6L V6 engine uses the eTorque mild-hybrid system to produce 305 hp and 269 lb-ft of torque. The 3.0L turbo-diesel V6 option produces 260 hp and 480 lb-ft of torque, not to mention it has a towing capacity of 12,560 pounds.
There's also a 5.7L V8 engine option available for use. The engine produces 395 hp and 410 lb-ft of torque. An eight-speed automatic transmission makes it easier for the engine to accelerate sooner. The V8 engine is available in rear and all-wheel drive forms.
HD 2500 and 3500
The HD 2500 and 3500 trucks are respective three-quarter and one-ton truck models. The trucks look different from usual, as they don't have the traditional crosshair grille designs on the front parts. But these trucks remain powerful, not to mention they have some high-tech touches.
The HD 2500 and 3500 feature multiple engine choices. One of the more powerful options is the 6.4L HEMI V8 engine. The V8 produces 410 hp and 429 lb-ft torque. The TorqueFlite eight-speed automatic transmission supports fluid motion.
People who need something for towing needs will appreciate the optional 6.7L Cummins V6 engine. This turbo-diesel engine features a straight-six design and generates 370 hp with 850 lb-ft torque. The most impressive part of this Cummins engine is that it is about 60 pounds lighter than its prior version. It also links to an Alsin six-speed automatic transmission that can handle intense weights.
The most well-equipped Ram trucks can handle a payload of up to 7,680 pounds and can tow about 35,100 pounds on a trailer. Best of all, each of these Ram trucks are made in Warren, Michigan. The trucks are made for Americans by Americans.
It's easier for people to control and adjust the features inside these trucks today, thanks to the standard 8.4-inch touchscreen display. Customers can also order an optional 12-inch touchscreen model. The display feature on the dashboard helps the user in controlling the van's settings and in reviewing how it works.
ProMaster and ProMaster City
Don't forget about the ProMaster line of commercial vans from Ram. Nearly 60,000 of these vans were sold in 2018. There's definitely an audience for these commercial vehicles, and Ram is addressing their needs with the newest ProMaster and ProMaster City models.
The ProMaster features a unibody structure and is available in 118, 136, and 159-inch wheelbase variants. The ProMaster features a 3.6L V6 engine and a six-speed auto transmission. The engine produces 280 hp and 260 lb-ft rotational force. The van can carry up to 4,680 pounds, thus making it ideal for transporting large numbers of people or other items.
The ProMaster City is a smaller van suitable for less intensive needs. But the van still brings the power, as it features a four-cylinder 2.4L engine with 178 hp. The engine connects to a nine-speed auto transmission. The transmission helps the van remain stable while traveling at low speeds.
The Ram line for 2020 shows that Ram is truly a line worth exploring. From the traditional Ram HD pickups to the ProMaster cargo and passenger vans, Ram offers many choices for various needs. It doesn't take long for people to see what makes it one of the top brands for people in Colorado and Wyoming to appreciate.
Check Out The New Ram Inventory