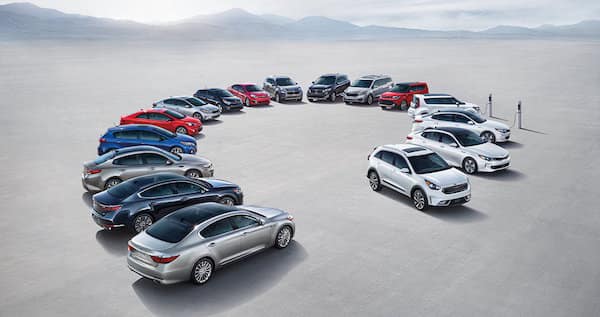 Affordable Cars in Colorado and Wyoming
In today's economy, everyone in Colorado and Wyoming could benefit from affordable vehicles. People could benefit from cars with low down payments and low monthly payments. The great news is that you can find many affordable cars in Colorado and Wyoming that fit all the unique needs you hold.
You'll find various low-cost cars on the used market. These are appealing vehicles that are affordable and come with many of the best things you'll find in a vehicle. You won't have to resort to finding cars that are too old, nor will you have to buy cars that don't have as many features as you'd find in something newer.
Is It Possible to Find Affordable Cars?
You might be trying to find a quality preowned vehicle, but you might have a concern surrounding whether you can afford what's available.
It is true that a preowned car is less expensive than a new one. An average new car will cost around $25,000 to $40,000, while a used car can be found for less than $20,000 on average.
But not everyone can afford a vehicle at that rate. The great news is that you've got many options to find when looking for less-expensive vehicles with lower payments.
For example, you could find a 2017 Mitsubishi Mirage ES Hatchback for about $9,900. You could also get a 2016 Ford Focus HB SE Hatchback for about $11,500. The values you'll find on the market are among some of the best you will discover.
But you may still find some new cars that are more affordable than what you might expect. Manufacturer incentives may provide an opportunity for a great deal. You could find huge bargains based on what the manufacturers incentives these companies have planned.
Why Are These Values so Low?
The reason for a preowned vehicle being more affordable is because the general value of that car has declined enough through depreciation to where it could be more viable to some buyers. The rate of value depreciation for a new car is greater in its first few years than it is later down the road. The value drops as the person drives the vehicle and adds more miles to its engine. The advancement of the industry and the new features you'll find on more modern cars will also cause the value of something older to drop.
The rate of depreciation can be significant at the start, but it levels off after a few years. The value of the car would be a small portion of what it was like when it was new. Therefore, you could find a great bargain on a preowned vehicle through how its value has dropped.
Finding Great Down Payment Values
A down payment is necessary for most used car purchases. The down payment confirms your ability to cover the cost of the vehicle. You could add extra to reduce the monthly payment value for your vehicle, but that is your option.
The lower down payment value comes from a used car having a lower value. The rate of depreciation is also slower, providing enough room.
How Are Monthly Payments Handled?
The average length of a used car loan is about 60 to 72 months. Spreading out the payments on a preowned vehicle by five or six years will be easier for many to manage.
You can plan your car loan based on the vehicle you wish to purchase, your credit history, and the down payment you want to cover. You could establish a more substantial down payment if you desire. But whatever you plan, you'll find it is easier for you to afford a vehicle than you might expect.
What Could You Spend Each Month?
The cost of getting a preowned vehicle doesn't have to be a burden. The value will be easy to handle, and it won't be tough to figure. You will be impressed with what you'll get to fit your desired monthly payment and down payment.
The rules surrounding what you will pay each month will vary based on the car you acquire and other critical features. But you will find that getting a great car doesn't have to be a challenge when you look at our large selection of affordable cars and trucks.
Used Cars Don't Have to Be Old
You'll find some outstanding values when looking for affordable cars in Colorado and Wyoming. But you should note what you might find when seeking out a quality vehicle. To start, you don't have to limit yourself to incredibly old vehicles when looking for something. You can find vehicles three to five years old in many cases.
Finding a preowned vehicle from the last few years is a smart idea. You'll find something with more features, but with a lower value. You won't risk yourself in driving something that might not function as well as you wish. Buying a quality preowned vehicle is easy when you see what's available while looking at what fits your budget.
How Many People Have Owned These Vehicles?
You won't have to worry about how many people might have owned these affordable preowned vehicles in the past. You could find many vehicles with one previous owner on its record.
The CarFax group can record information on prior ownership records and how the vehicle was treated and supported during that period. The CarFax report on a preowned vehicle will illustrate any repairs the car has undergone and how much use it had under its prior owner. The data helps you see that the vehicle is safe to drive.
Quality Passenger Vehicles Available
You can find various passenger vehicles on the preowned market. You can make low car payments on a sedan, hatchback, or other smaller vehicle. These cars can fit four to five people on average and ideal for all the basic commuting needs one holds throughout Colorado or Wyoming.
Trucks and SUVs Available
You don't have to limit yourself to smaller passenger cars when looking for a used vehicle on the market in Colorado or Wyoming. You can find many trucks and SUVs for sale in the used market. These include preowned vehicles with 4WD or AWD support.
For example, you could find the 2018 Mitsubishi Outlander Sport ES on the preowned market for $16,500. The value is ideal for those who need something ready for off-road use.
Don't Forget Minivans
You can also find affordable minivans on the preowned market. These affordable cars in Colorado and Wyoming include the 2019 Dodge Grand Caravan SXT, which you could find for about $17,000.
Minivans are essential for people who have larger groups to transport. A minivan can be simple to set up and secure for everyone's transportation needs. You'll appreciate the simple layout of a minivan and how it can handle more items when you need the help the most.
Multiple Transmission and Engine Options Available
You can find many preowned vehicles featuring different transmission and engine options. These include vehicles with four or six-cylinder engines. You'll also see many vehicles with automatic and manual transmissions alike on the market. These are useful choices that provide different options for your driving needs. You can find a layout for your vehicle that fits your driving demands.
The 2018 Kia Optima LX features an automatic transmission and a 2.4L four-cylinder engine. It also uses a front-wheel drivetrain for the best possible control. It costs $17,000 to buy, making it perfect for people who want something with a simple engine without breaking the bank.
Features Galore
Low down payment cars can also include multiple features for your convenience and your functionality needs. You can find safety features like fog lights, a blind spot monitor, or parking sensors. Other vehicles feature speed-sensitive wipers, a sunroof, or steering wheel controls. The features available on a vehicle will vary, but it helps to note what you'll find when seeing what works for your car demands.
You could find a 2017 Volkswagen Tiguan Limited 2.0T vehicle with off-road capability and an intercooled turbo compressor. The six-speed automatic transmission keeps the vehicle moving fast. But you won't spend a fortune to get this vehicle, as you could pay about $17,500 to get this vehicle for you use.
You could also see a 2017 Chevrolet Malibu LT sedan with two first-row LCD monitors and alloy wheels. The Malibu could be available for around $18,300, a bargain for a vehicle with such quality features.
What Is the Mileage?
A vehicle that has more miles on its engine will cost less on average. The reduced total is due to the extra fatigue on the engine. But you might discover when finding affordable cars in Colorado and Wyoming that not all low-cost vehicles have such high mileage totals.
You could purchase a 2019 Hyundai Santa Fe SE for less than $20,000. The vehicle could feature about 25,000 miles on its odometer.
The mileage totals on these used vehicles could come from many things. Sometimes they come from extensive personal use, or they could be from business-related travel. You could even find some rental cars on the used market that have high mileage totals.
But the good news is that each vehicle is inspected to ensure there are no faults with the car and that it is safe to use. You'll find the vehicle you hire will be easier to control than you might expect.
How Does the Inspection Work?
Low down payment cars are always inspected before they are made available. An inspection process includes a review of the owner history report and how the owner treated the vehicle. A CarFax report will provide full details on what works when you're finding a quality car.
The inspection includes a test of various features in each car. Everything on the outside and inside are reviewed, and the mechanical parts are checked to ensure their safety. A dealer can also provide a warranty on the vehicle to ensure it is protected for the first few months or thousands of miles after its sale.
The inspection ensures the used car you buy is suitable for use. You don't want to buy an affordable used car to find that it is not as effective or useful as you wish it could be.
What About New Cars?
You can find affordable new cars on the market as well. There are many new cars available for less than $20,000 on today's market. These include many new sedans, hatchbacks, and other quality passenger cars that fit whatever interests' people might hold.
Manufacturers can offer additional incentives to lower the down payment one might complete. They could also provide lower rates for loans for many of their vehicles. These incentives will appear at different times and can include some of the best deals around.
You can check Dealin' Doug's extensive selection to find some appealing deals that fit whatever needs you hold. Take a look around and you'll find some appealing values for whatever interests you might hold.
Consider Affordable Cars Today
You've got many options to find when looking for affordable cars in Colorado and Wyoming. These vehicles are ideal for how they come with many features and are easy to utilize for many purposes. The best deals on these cars will be outstanding when you look at what's open on the market.
You've got many choices to find when seeing what's on DealinDougAutos.com. You will find the selection to be amazing when seeking out the best used vehicles on DealinDougAutos.com. Don't forget to also look at the new cars available on DealinDougAutos.com that are available for less than $20,000. The values available are among some of the best you will find on today's market, with many including some of the most appealing deals you'll ever explore on the modern market. You'll find an incredible selection of affordable vehicles than what you might have thought possible.